It's easy to fall in love with a historic home or neighborhood. Historic homes have charm and beauty, as well as architectural significance. Plus, the quirky character of an old home can be hard to replicate!
But as anyone who owns a historic home knows, it's a big responsibility. The maintenance of an old home is constant and can be costly. You feel obligated to history to keep your historical home not only maintained but also preserved for future generations.
Roofing can be one of the most challenging and expensive elements of owning an older house and we often get asked if a metal roof can be used on a historical home.
And the answer is yes, in fact many historical homes were original made with metal roofs. And even if your home didn't have a metal roof originally, modern metal roofs can replicate the look of wood shakes, clay tiles, slate etc. Whatever look you are wanting on your historical home, metal roofs offer a variety of options with many added benefits without detracting from the authenticity of the home.
The Benefits of A Metal Roof On A Historic Home
There are numerous attributes of metal roofing that lend themselves to older homes.
Beauty: One of the most important factors to consider when remodeling a historic home is the aesthetics. Renovations should not detract from the beauty of an aged home. Metal roofing offers a variety of different color and finishing options, so it can complement just about any home exterior.
Light Weight: Metal roofs are lightweight, which makes it possible to install them without affecting the structural integrity of your home. Many times, older homes have been beleaguered by multiple layers of heavy roofing including possibly wood shingles, slate, or asbestos. Metal Roofing is a great way to take the weight off since it weighs as little as one-twelfth the weight of dimensional shingles. This low weight helps to preserve the life of a home's foundation and structural lumber. It also offers less cave-in threat in the event of seismic activity or an interior fire.
Energy Efficiency: A common struggle with older homes is trying to make them more energy-efficient. It can be a challenge – old windows and doors can be drafty and the walls and ceilings can be difficult to insulate. A metal roof can help you save money on energy bills, reducing cooling costs anywhere from 10-25% (according to State Farm) or even up to 40% (according to the Metal Roofing Alliance) which can make a difference through the Texas summers.
The increased energy-efficiency from a metal roof will also add value and help make your home more desirable should you want to sell it in the future in a world more and more interested in environmentally sustainable forms of construction.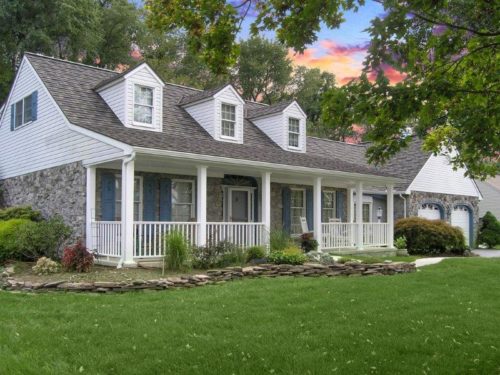 Dependable Protection. Anyone who has an old house knows that a key is the preservation of the home. Sometimes even the slightest intrusion of water or wind or other things can set off a chain of events that results in significant damage to the home. Metal roofing is weatherproof and non-porous, making it a great roofing option for keeping your home and its occupants dry during the unexpected thunderstorms, hail, and high winds we experience in Texas.
Hail Resistant: certified to UL Class 4 impact resistance, the highest rating. While that doesn't mean a metal roof will never, ever be dented by hail, it does mean they'll take a lot less structural damage than traditional roofing, and be far more effective at protecting your home. 
Wind Resistant: up to 120 mph. That's equal to an EF2 tornado or a Category 3 hurricane!
Mold, Mildew and Algae Resistant: standing seam metal roofs contain zinc, an anti-fungal, and stone-coated steel tiles have an anti-fungal in the adhesive binder. Plus, both surfaces are smoother than composition shingles, giving both fungi and algae (a moss-like plant) fewer nooks and crannies to start growing.
Heat Resistant: able to handle scorching Texas summers without cracking, shrinking, or peeling like composition roofs do.
Fire resistant: metal roofing products have a Class A fire rating.
Longevity: Your historical home has lasted through the years and hopefully will continue to last for many more years to come, so why not look install a roofing material that will last through the decades too.
While an average asphalt roof has a lifespan of 10 to 20 years, metal roofing can often last 50 years or longer with a minimal amount of maintenance and upkeep.
When considering what material to use on your older home you'll want to make sure that the materials suit the legacy while providing strength to the structure. So many different styles of metal roofing can add curb appeal to your home, from standing seam, to copper, to stone coated steel roofing that can mimic wood shakes and clay tiles.
Designer Roofing specializes in premium residential metal roofing of all kinds. Give us a call for a consultation when you're ready to begin!